Classic FDNY Truck Restoration
So I found this photo cleaning out a closet and I decided to challenge myself. I've done minor repair work at my day job, but nothing really to this extent. Plus it's make a good submission to this year's Photoshop World Expo.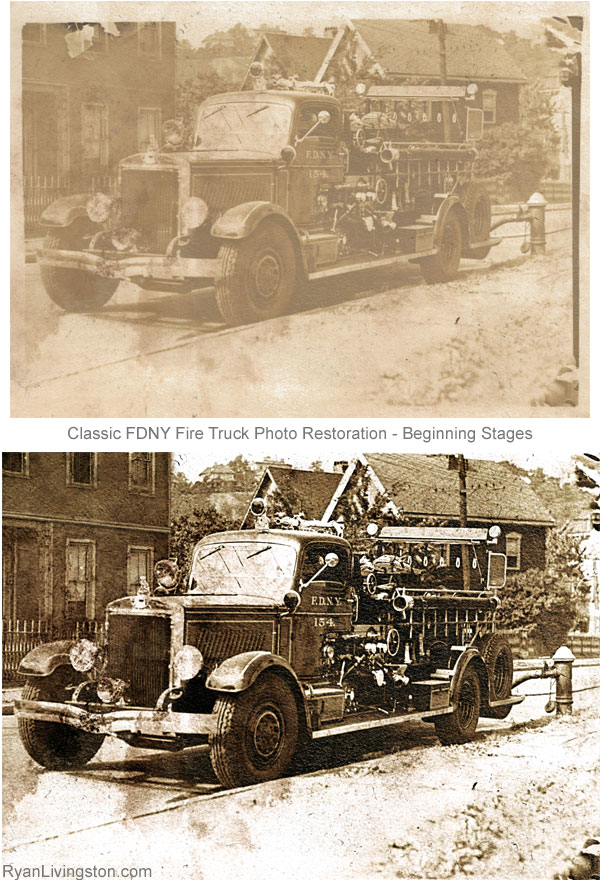 As you can see it's heading towards and HDR feel, so after its retouched and colored, it'll probably resemble a painting more than a photo. We'll see how it goes.
I'll have more progress reports as I go, and if I can figure how to work some screen capture software, some tutorials as well 😀 (not too lofty a goal eh?)
Really this is just another "yes I'm alive" post.