Purple & Peach-ish (series)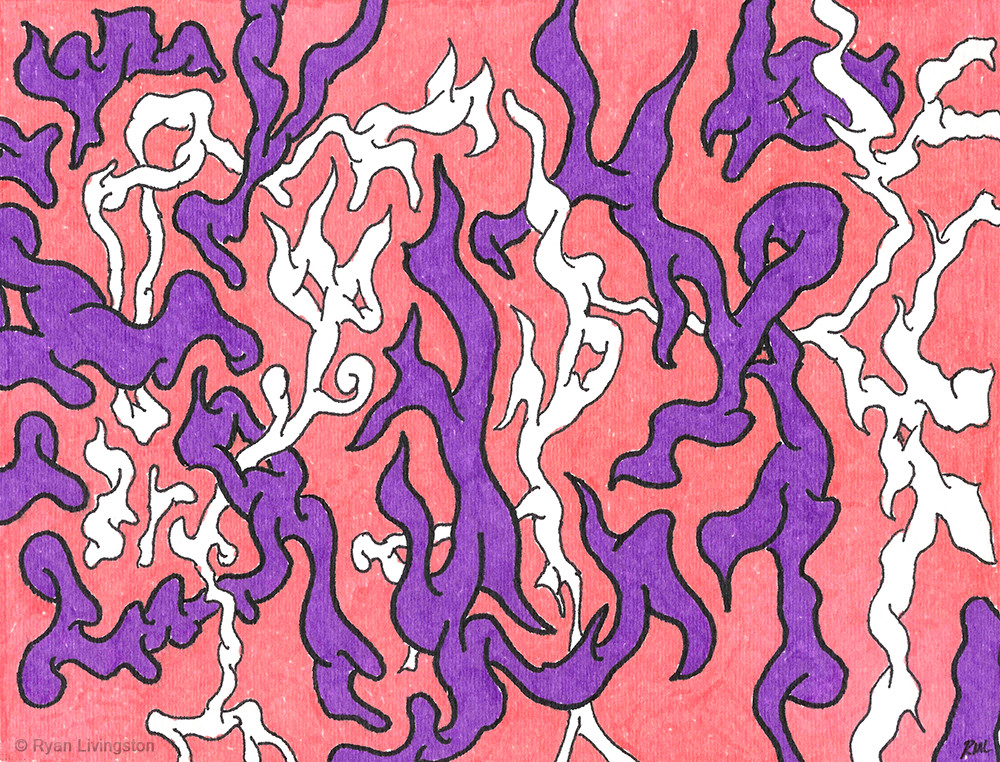 2014 was ending, and I had just done an "inventory" of my vast sharpie collection:
lQPb79drWOyJVa/DAvg9B/rLB4cC+Nqgdz/TvBbBnr6GBReqn/nRmDgaQEej7WhonozjF+Y2I/fZou/qAAAAAElFTkSuQmCC); display:block; height:44px; margin:0 auto -44px; position:relative; top:-22px; width:44px;">
One of my new year's resolutions for 2015 was to not amass any more art supplies till my current stock ran out. And feeling a bit under productive this year, especially after viewing my facebook year-in-review, I decided to get cracking. The image at the top was the first result – Purple & Peach-ish 1.
A few Days came Purple & Peach-ish 2. I've been told it's good form to work in series.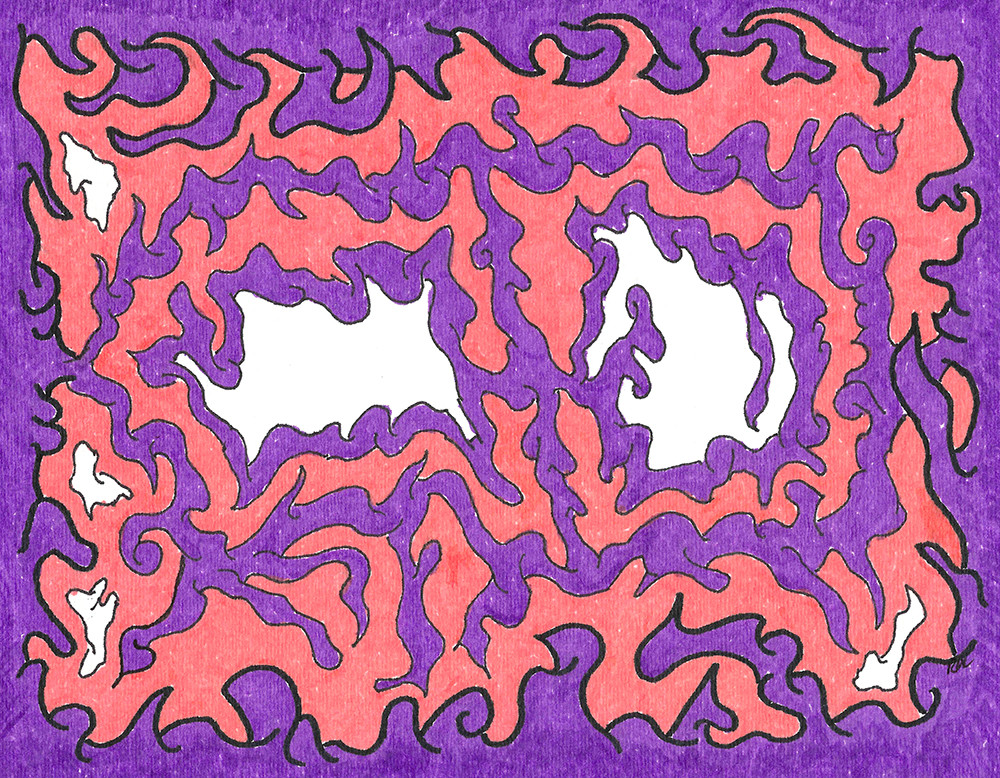 Bonus, this one scored a Youtube video as well:
Both originals are currently available in my etsy shop.
My standard animating of digital art into existance via Illustrator and After Effects, synergized along all the social network that "support" video like this: @rmlartstudios…