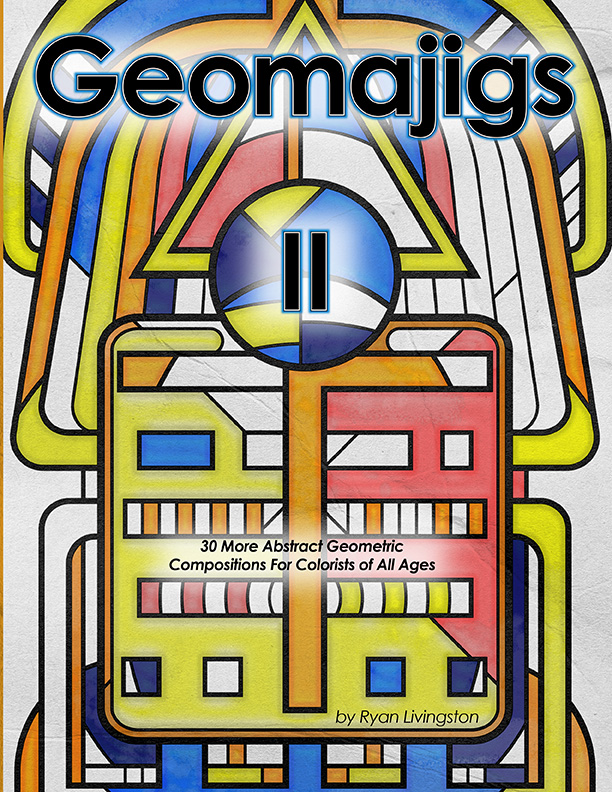 30 More Abstract Geometric Compositions For Colorists of All Ages
Geomajigs II is the sophomore coloring book from artist Ryan Livingston. It consists of 30 ready to color geometric compositions akin to art deco style and mid-century abstraction.
Geomajigs II is now available from Amazon.com, and qualifies for Prime shipping. Please allow for additional processing time, as this title is print-on-demand, i.e. hot off the press just for you.
A digital download version is also available via Etsy.com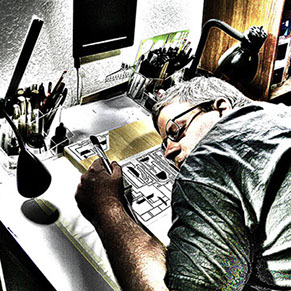 Ryan Livingston is an artist, designer and writer out of Central Florida
By day, Ryan runs the copiers at a large-chain retail reprographic stand. By night, weekends, tea breaks, or any other time he is not encumbered by the responsibilities of the real world, Ryan delves into his world of art. Parts Art Deco, Art Nouveau, and Op-Art, his art tries to bend perception with it's seemingly simple abstract forms.
Two years after the fact, Ryan finally took the advice of his friends to put together a coloring book.  The result his the aforementioned GEOMAJIGS.
When not arting, Ryan writes and edits a few blogs, tends to the needs of his cat, and can oft be seen wandering the wastelands of the Fallout series.
It should be noted, he is not good at writing self-descriptions.