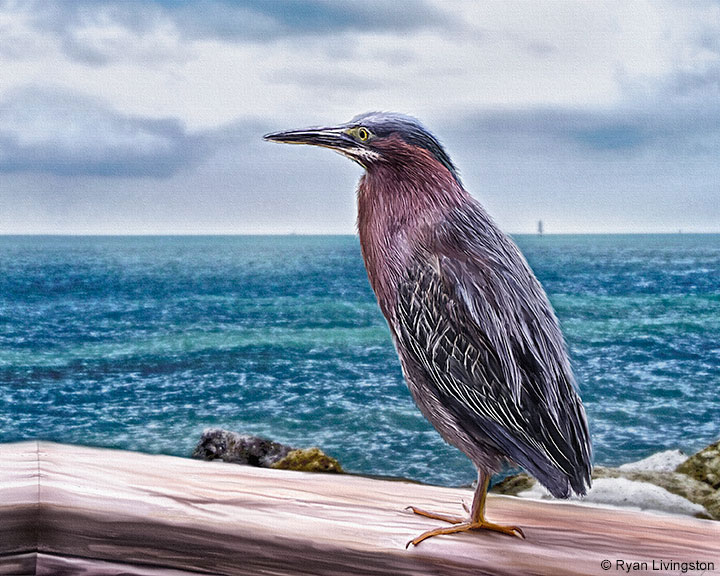 Digital painting of a heron on the boardwalk.
I did this as an entry for the 2013 Photoshop World Guru awards in the artistic category. I also did it as a distraction from a complex photo restoration that was driving me mad. Alas, it didn't cut the mustard for the award, but I am still really happy how this turned out.
It's based on a composite of photos I took on vacation in 2010 in Key West:
All in all a good exercise in the Mixer Brush, and another path to explore in the world of digital art. Look for more like this in the future!
Originally Posted August 12, 2013